The Storage Solution You Have Been Looking for in West Hampstead, NW6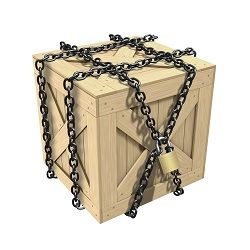 There are many reasons why our customers need help with storage. In some cases, it has to do with moving house, in others it's due to having extensive home renovations or in many cases it simply has to do with having more space. Whatever your reasons are for needing a secure storage solution we promise that we are the company to help. West Hampstead Removals has been serving the residents of West Hampstead for years and now we want to help you as well. Get rid of that clutter and make your home bright and spacious again! We will give you the storage you need in NW6 just contact us on 020 8746 9660.
24-Hour Site Staff Will Keep Your Stuff Safe
Self storage is a fantastic solution for many people in NW6, but this doesn't mean that your stuff will be left unattended. We have staff on site 24 hours a day at our self storage facility in NW3 and all storage units are professionally maintained so you don't need to worry about the safety of your possessions. There are more benefits that come with hiring storage from us in NW11. You can access your items whenever you need to which you might not be able to do if you leave them with a friend or family member, and you don't need to worry about damage from the elements either which could be a problem with other storage solutions such as outdoor sheds.
We're Reliable!
We can promise you complete reliability. We have a fantastic reputation in West Hampstead, NW6, and many customers come back to us time and time again. The reason for this is that we do everything we can to make our customers happy. We will go out of our way to meet your needs and we will always give you the lowest price for secure storage that we possibly can. You won't find this level of reliability anywhere else in NW3! We will make sure that you get the solution that suits you without you having to pay through the nose to get it! Get in touch with us now on 020 8746 9660.
You Don't Need To Make A Huge Commitment
You might think that using a storage facility in NW6 means that you need to make a big commitment, but this really isn't the case. You don't need to sign a lengthy contract and you can remove your items whenever you want. We can even give a 24-hour service if you just need a bit of help for a short amount of time. The entire point of this kind of solution is that you are fully in control without actually having to deal with the logistics of finding somewhere to put all the stuff. That means that if you need to get into your unit at 10pm then you can. If you want to take some of your stuff and leave the rest, then you can! It's completely up to you!
Get The Storage Solution You Need in NW6!
We can provide you with the service that you need in West Hampstead, NW6. We'll give you a great price and we'll give you peace of mind. When you choose storage from West Hampstead Removals you will be choosing reliability and trust. We trust you to be great customers and you can trust us to give you exactly what you pay for and more. We never go back on a promise and we always make ourselves available to assist customers in any way we can no matter what the time is. All you need to do to arrange your booking is give us a call on 020 8746 9660.