Our services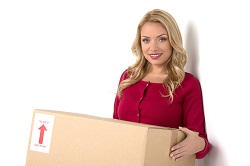 Many people are moving to new homes in the West Hampstead area, and many businesses are looking to base themselves in the area, or open up new premises here. Moving is almost always a complicated and demanding process and it can be quite stressful for the majority of people, mainly because they need to make sure their belongings and house contents have to be moved safely, quickly and without too much hassle. This isn't as straightforward as it should be, especially in a huge city like London which is busy and fast-paced. The most sensible way of coordinating any house or office move and to make sure that it all goes according to plan is to bring in the services of a reliable, professional and efficient removal company.

West Hampstead Removals is a moving company which can offer a prompt, friendly and well organised removal service to a full range of people living and working throughout the West Hampstead district of London. There is no removal job we are unable or unwilling to do and we can help a full range of customers in a variety of differnt moves – our customers include home owners, landlords, students and private or public tenants, and we help many businesses with office moving including sole traders and major corporations. Our services are tailored to meet your specific needs and we can normally move you at whatever time suits you best – our staff put in flexible hours, which includes the weekends as well as late evenings.

We would also be more than happy to take you to or from any UK venue and we serve mainland Europe. Our workers can sort out border and customs paperwork which saves you more aggro, and enables the transport of your belongings to pass without trouble. Remember that any size delivery load can be accommodated by our removal lorries. If you want us to provide you with a complimentary quote for our removal services, on a no-obligation basis, then phone us up on 020 8746 9660 – our quote comes inclusive of the costs of arranging full insurance for your move.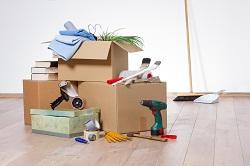 When it comes to office moving, we are very efficient and prompt and take protective measures to guard your company equipment such as wrapping monitors in protective material. For home moving, our removal workers are highly trained to cope with delivery loads great and small and to handle delicate and fragile property with the utmost care. Your most fragile belongings will always be carefully wrapped, packaged and carried to completely minimise the risk of damage, and we will always make sure to stack our lorries in a safe and sensible manner to ensure that there is no risk of adverse movement and breakages.

Our removal services extend to helping you with the packing, and we can even supply the packaging and wrapping material for you if you require. If you can give us an idea of the number and volume of items to be moved (or we can come over and to a stock check) we will come to you on moving day with all the boxes, bubble wrap, tissue paper and padding we need. We can also bring furniture covers for your upholstery and temporary wardrobes. Our staff are very adept at manoeuvring the bulky furniture items down staircases, through the doorways and then into a new building without too much difficulty. We can if needs be take apart and rebuild certain furniture items to make sure that they may be delivered into the room you want them to be in.

Our company also offers safe storage facilities for those needing a bit of extra room in between moves, and a man and a van can be hired to help you load and empty a secure storage unit. Give us a call on 020 8746 9660 and let us sort it out for you.