House Removals Solutions in West Hampstead, NW6 You Can Rely On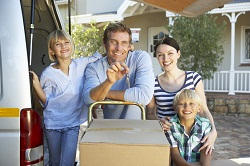 You might think that taking care of your house removals yourself won't be too big of a chore, but you're in for a rude awakening! There are many different factors that need to be considered when it comes to house relocation, many of which people are unaware of. When you factor in the time and effort it is going to take you to sort everything out, pack it all up, load it and transport it, that seemingly small job suddenly turns into a huge one. Why not let West Hampstead Removals do it all for you instead? Why not contact our team in West Hampstead, NW6 on 020 8746 9660 to discuss your options with a free consultation?
Our Team Boast Impressive Time Management
One thing that is hugely important when it comes to house removals is time! We know that you don't have all day to waste waiting around for your stuff to be delivered to your new home in NW3, which is why we prioritise time management on every job. You'll be amazed at how quickly our teams can work. We'll save you loads of time from the start of the domestic removals process to the end. You won't be waiting around for your friends and family to show up to give a helping hand because we'll be there instead exactly when we said we would be! Contact us on 020 8746 9660 to find out more about your options in NW6.
Protect Your Property
If you try to handle the home removals yourself then you might find that you lose more than time and money. The packing and loading process can be a lengthy one, and it takes a lot of strength and effort. Not to mention the fact that you will have loads of other things running around in your mind related to moving house. This could definitely mean that you are not quite in top form. It would be an easy mistake to leave something behind or to load the van incorrectly, and this could result in you losing some of your treasured possessions. Don't take this risk! Get your domestic removals service in West Hampstead, NW6 from West Hampstead Removals and make sure your stuff is protected!
Make A Cost-effective Choice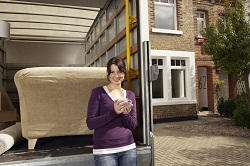 Many people think that using removal services is a waste of money, but when you actually do the maths it's a much more cost-effective way to handle house removals to West Hampstead, NW6. You won't need to worry about finding transportation, finding someone to drive it and paying for fuel. You'll also save more because when you use our services we will only need to make one trip, whereas otherwise it's likely you will need to make more than one! Our relocation services are even better value than most because we offer the lowest prices in NW3.
Get Your Service Right Now!
Let our house movers take over and make your move in NW6 as easy as pie. The benefits of using our services are numerous and one of the main ones is peace of mind. You don't need to worry about finding the time to do all the work yourself. You never need to worrying about injuring yourself doing the heavy lifting, and you can be sure that all of your possessions are completely protected and will arrive at your new home unharmed. You'll also get a fantastic price on top of all this, so what are you waiting for? Book your moving service in NW11 today, simply call us on 020 8746 9660.