Packaging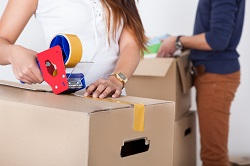 If you feel that packaging services would be an added bonus that would really help you get through the process of moving home or office then look no further. This is one of our additional services which, along with our cleaning and storage solutions are handily placed here so that you can get everything you need under one roof.

There are a number of reasons why people look to use our packaging services. Sometimes it is just for a select few items but more often it is to help not only speed up the entire process but also add a level of security. Because people know that, when they are moving they aren't just dealing with things of financial value, the potential cost of breakages or damages is exponentially increased. When you lose a large TV as a result of poor packaging it is an inconvenience and an added stressor, but it is much worse when it is something that you have an emotional tie to. There are plenty of things in our homes which no amount of money can replace so if you want an added level of security with your possessions it makes sense to call in the professionals.

Our teams are, as with all of our services available on a free quote basis, regardless of whether you call us in at the very beginning or you need us as you get closer to moving day. They are all professionally trained and, because of our ethos which places you at the centre of everything we do they have an unparalleled attention to detail. Because they understand the importance of the trust that you have placed in us they notice every bit of missing tape and every open corner. There are no better teams available which is why people have been so delighted with the level of service they have received from us.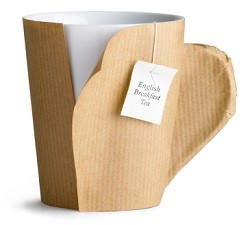 All of our teams are not only highly trained they also have access to premium packing materials which are included in your quote as part of the service. You would probably expect us to come with tape and boxes, but we also have a variety of bubble wraps, packing pellets, wardrobe boxes and furniture protectors, all of which can be altered to fit any sized pieces and ensure that they transfer from A to B with no fuss and no damage.

However, the stand out bonus of using our packing teams (aside from getting everything under one roof from a company you trust) is that they will also help you to unpack if you want as well. For home owners, this can be the difference between spending your first week in a shell of our a house and spending it in a place that feels like home.

For business users there is a further benefit. If you don't want to lose valuable business hours then why not take advantage of our team for the easiest, most efficient and thorough moving process available in London or anywhere else in the UK. We have had clients come to us and use our packing services on a Friday afternoon, our long distance or local moving services on the Saturday and have everything unpacked on Sunday, ready for you to throw your doors open on Monday morning without losing any business hours.

Whatever it is you need in a moving service, it will be somewhere on these pages so have a browse through the rest of our services or give our customer service team a call on 020 8746 9660 if you have any further questions.